Solid Black
Masks / Classics
Built to empower. Constructed to protect. The Urban Breathing Mask is the new generation accessory for your health. Solid Black is a clean and timeless design, perfect for everyday wear. Designed in Sweden. Available in 4 sizes.
Solid Black
Solid Blue
Solid White
Dots Graphite
Dots Purple
Nothing But The Best
Popping the hood of the most advanced breathing mask.
What's Included In the Package
A resistant, yet, breathable fabric that gives a stylish layer to the mask. The skin fabric is size adjustable, reusable and washable, making it easy to choose a skin colour to match your outfit.

Triple filter technology of highly protective material – active carbon, electrostatic cotton and meltblown microfiber – to guard you from PM 2.5, gases, dust, pollen, bacteria and other particles. The filters come in 5 sizes and with adjustable nose-clip & nose foam for minimal leakage.

The innovative exhalation valves act as ventilation systems for the mask, removing moisture, heat and carbon dioxide for easy breathing and speaking.

The strap allows for even tighter fit, perfectly suited for sporting activities or for just letting the mask rest on the chest when not in use. It comes with adjustable handlers to make it fit any face shape and put less pressure on the ears.
State-of-the-Art Mask for the 21st Century
Engineered to perform. Designed for comfort.
Maximal Performance
Cutting Edge Filter Technology
The Urban Breathing Mask is equipped with a cutting-edge triple filter technology to protect you from PM 0.3-2.5, gases, bacteria/viruses, pollen and other airborne particles. The perfect blend of filter layers give world-class protection. The mask and filters both come in a 5 sizes and adjustable face-fitting system to ensure minimal leakage. With the Airinum mask you get maximal performance and can breathe clean air at all times.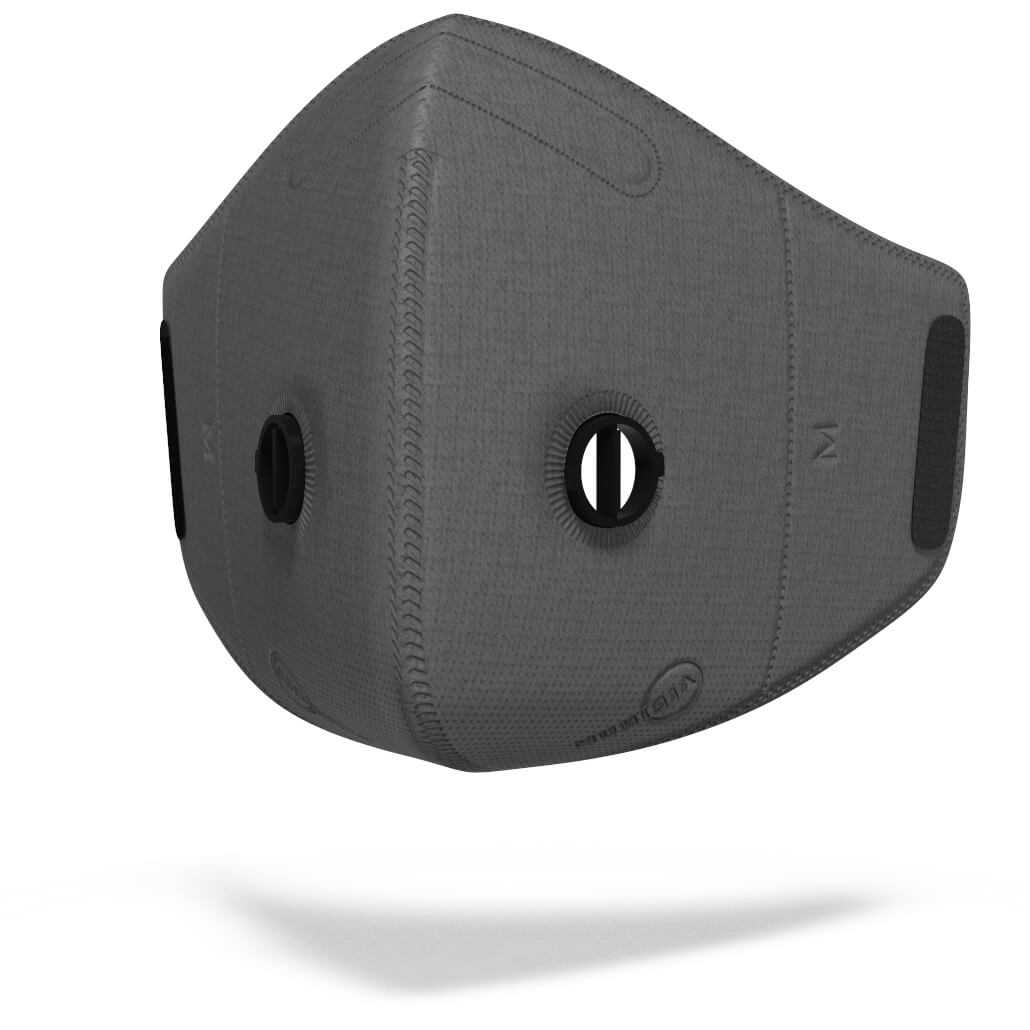 Optimal Airflow
Custom-Made Exhalation Valves For High Breathability
The mask is engineered for everyday use and therefore equipped with progressive ventilation technology. The two custom-made exhalation valves centred in the mask provides optimal airflow when breathing out, efficiently letting out the exhaled moist air and leaving the mask dry on the inside. In the multi-layer filter, the first layer filters our gases, the second layer catch bigger particles and the microfiber take care of the smallest particles, making it highly breathable.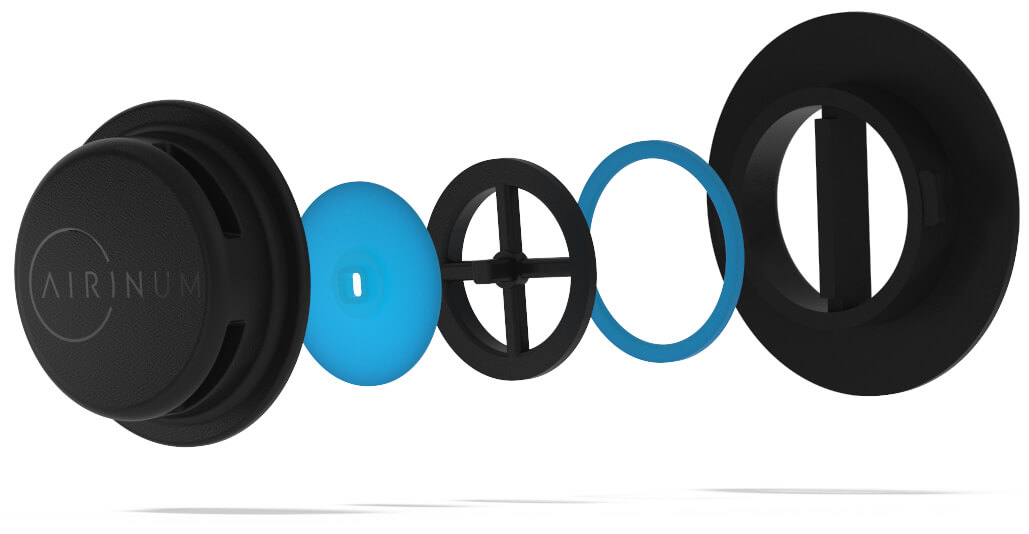 Unmet Comfort
Raising comfort to new heights.
With its ergonomic design, the feel of the mask gives an unmet comfort. Made for everyday use, the mask is light, has adjustable earloops and comes with a head-strap for an even tighter fit without putting pressure on your ears.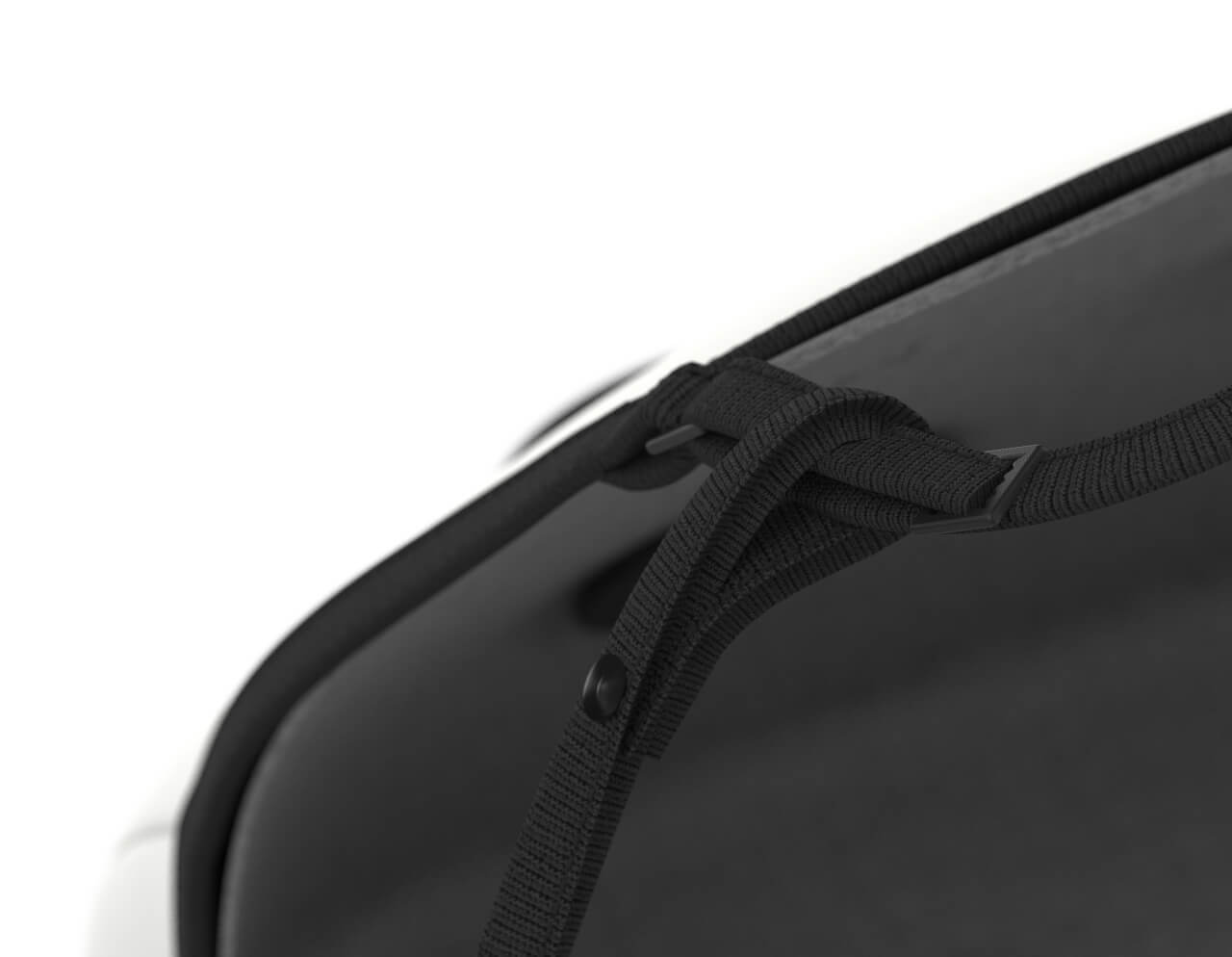 Durable Quality
It's all in the details.
The Urban Breathing Mask is reusable and designed to last. With its unique, changeable filter system and washable skin the mask stays hygienic and can be used for a long time.